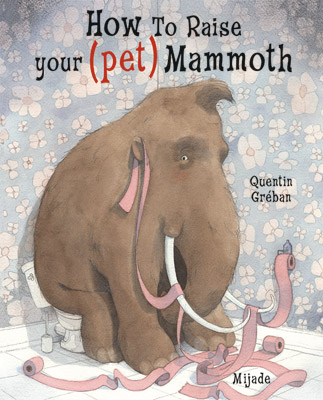 ---
To have a pet at home is probably every child's dream. Things however become a little coarsed when the pet happens to be a mammoth… However thanks to this little treaty of «savoir–vivre» (live and let live) the mammoth can be a very agreable and well raised companion. Some advice: do not forget to give him a bath' so that his hairs remain soft and shinny; feed him regularly' he always finishes his plate especially when it's spaghetti; make sure he gets plenty of exercise' he needs to let off steam and he's really magical as a russian ballet dancer. In just a short while your mammoth can become your best friend!
Picture book' 21'5 x 25'8 cm' 32 PP.
---
Rights sold in French' Castilian' Catalan' Chinese simplified' Danish' Flemish' Italian' Japanese' Korean' Russian.

---