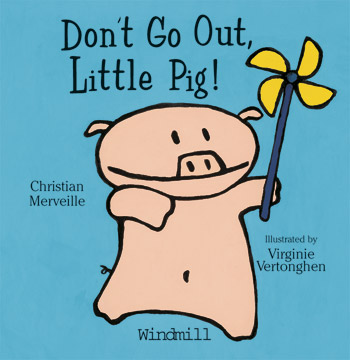 ---
As Little Pig puts his little hoof on the door handle to go out and play' a severe voice calls out and makes him stop; then drumming and droning it drills an endless string of commands into his head. All that Little Pig can do is call upon his patience…and his sense of humor.
Picture book' 25'3 x 26 cm' 32 PP.
---
18,95
Rights sold in French' Flemish' Korean.

---