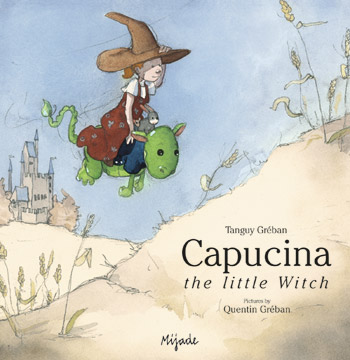 ---
Capucina is learning magic with Meghan the famous witch. Today a new fertilizer is being prepared to help a small tree become big. But Capucina makes a mistake in measuring out the dosage: the tree becomes so big that it destroys Meghan's laboratory. They will need great magic and much friendship to repair all the damage. They will need help from friends like Viktor the field rat and Nicolas' a little boy who unfortunately has been changed into a dragon.
Picture book' 25'3 x 26 cm' 32 PP.
---
D/2002/3712/19
17,95
Rights sold in French' Chinese simplified' Chinese complex' Dutch' English (USA)' German' Hungarian' Japanese' Korean' Portuguese.

---