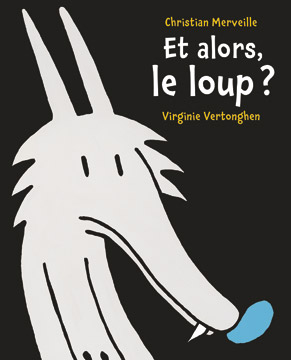 ---
This is the story of a wolf who is afraid of everything. Afraid of the dark' the thunder' the light of the full moon. He's even afraid of the reader of the story who can make him disappear by closing the book. Desperate' the wolf tries to get out of the book before the end of the story. (With a pop–up at the last page.)
Picture book' 21'5 x 25'8 cm' 32 PP.
---
Rights sold in French' Chinese simplified' Italian.

---