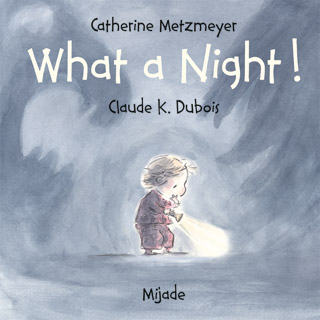 ---
Every night Caroline has to get up to go pipi. However because she is afraid of the dark she wakes up mom or dad to accompany her to the bathroom. Tonight they have a great idea: she's going to do it on her own using a flashlight. Houuu… it's crazy how things you meet in the dark can scare you; the vaccum cleaner cord looks like a big snake' little brother's toy airplane like a prickly dragon… Finally' she arrives at the toilet. But what is that noise at the window? Quickly get out of the bathroom. It was a good try but she ends up spending the night in mom and dad's bed…

Picture book' 22 x 22 cm' 32 PP.
---
Rights sold in French' Chinese simplified' Danish' Flemish' Italian.

---