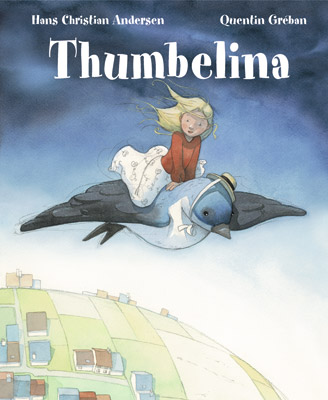 ---
Thumbelina' who is born from a bewitched seed' is as small as a thumb' and she is so pretty that lovers rush asking for her hand in marriage. When it is decided that she marries the mole with the black fur line' Thumbelina has to give up seeing the sunshine forever. But there is still one little hope: the swallow that Thumbelina had saved once and who will fly again in spring.
Picture book' 22'5 x 27'5 cm' 36 PP.
---
Rights sold in French' English (USA)' German' Korean' Portuguese.

---