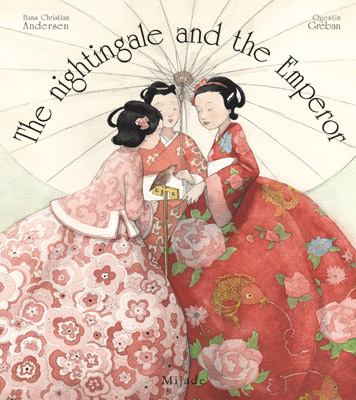 ---
The emperor of China is so fond of the nightingale's song that the small bird is invited to stay at his palace. One day however' the emperor receives as a gift a beautiful artificial nightingale. The real one' who is not so beautifully made' seems not so attractive anymore. He flies back to the green forest but he doesn't forget his emperor. When the man gets seriously ill' the bird comes back to fight death at his side by singing his beautiful song.
Picture book' 22'5 x 27'5 cm' 32 PP.
---
Rights sold in French' Danish' Dutch' Korean' Portuguese (Brazil).

---