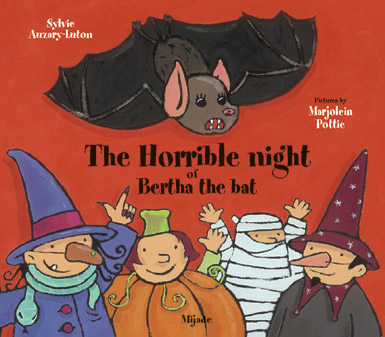 ---
Bertha the Bat wants to become the star of nocturnal fright. So she spends her time flying around the grotto and screaming BOO! Grandpa is fed up! He tells Bertha to go and frighten humans. The little bat flies into the city but she has no luck: it's Halloween and she doesn't scare anybody. Just the opposite happens. Everybody thinks she is charming until a skeleton gives her a disguise…
Picture book' 26'5 x 23 cm' 32 PP.
---
17,95
Rights sold in French' English (USA)' Flemish' Korean.

---