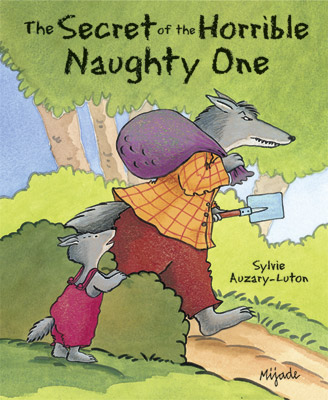 ---
Grimaldi is on his way to bring his grandma a cake but he strays from the path. Suddenly he is caught by the collar: it's the Horrible Naughty One' a strange old solitary wolf who lives in the deepest part of the forest! And many terrible stories have been told about him' though the truth is quite different. This is what Grimaldi is about to find out. A story that shows how rumours and prejudices get started.
Picture book' 22'5 x 27'5 cm' 32 PP.
---
D/2004/3712/37
17,95
Rights sold in French' Korean.

---