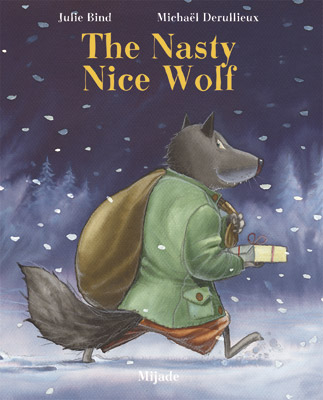 ---
It's the story of a good big nasty wolf' who is woken from his sleep by his little wolves because they are hungry. «Alright' alright… I'll find you something to eat». But the good big nasty wolf let himself be sweet talked by the animals he should be eating…' so much so that all that was left for him to do was to go to the bakers and buy buns and croissants!
Themes: Wolf/Humour


Picture book' 21'5 x 25'8 cm' 32 PP.
---
D/2013/3712/60
17,95
Rights sold in French' Castilian (Spain)' Catalan' Chinese simplified' Danish' Dutch' German' Korean' Russian' Slovenian.

---