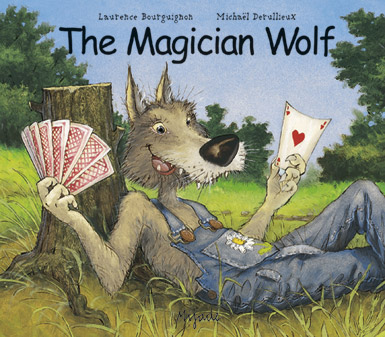 ---
One evening after getting back home' Big Wolf finds a rabbit. He can easily make his dinner out of him but this is no ordinary rabbit at all: he is an expert in card tricks and illusions of all kinds. Big Wolf who is still like a big kid immediately falls for the charms of this extraordinary rabbit as well as of his whole family. But news travels fast in the forest… Soon Big Wolf is said to be raising rabbits with a fabulous banquet in mind !
Picture book' 26'5 x 23 cm' 32 PP.
---
Rights sold in French' Chinese complex' Danish' Dutch' Greek' Hungarian' Irish' Korean' Portuguese.

---