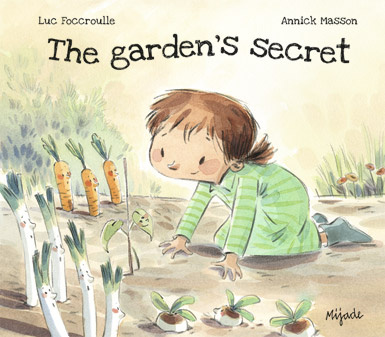 ---
Lily is on holidays in the countryside. That does not please her at all' especially when Grandpa decides to teach her about gardening. But everything changes when the little bean plant she is taking care of starts talking to her. Oh yes! Vegetables can talk! Lily listens to their secrets. She also hears the life that's going on in the small garden' which she suddenly perceives in a new light.
Picture book' 26'5 x 23 cm' 32 PP.
---
17,95
Rights sold in French' Catalan' Chinese simplified' Danish' Flemish' German' Korean' Russian.

---