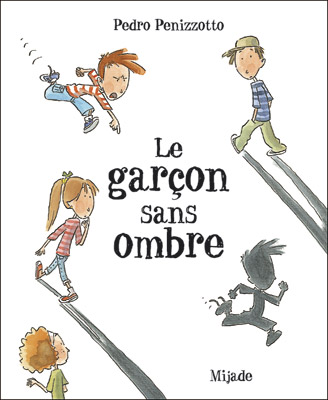 ---
A boy had a row with his shadow : he accused the shadow of shading him. So' the shadow was offended and went off on his own. The boy was quite pleased to have gotten rid of him. A shadow has a shady caracter' it's a burden' and to tell you the truth' it's pretty annoying. But sometimes they can be useful' believe it or not. It's true. Let's just hope that the shadow doesn't hold a grudge !
Picture book' 22'5 x 27'5 cm' 32 PP.
---
Rights sold in French' Chinese complex' Danish' Korean' Slovenian.

---