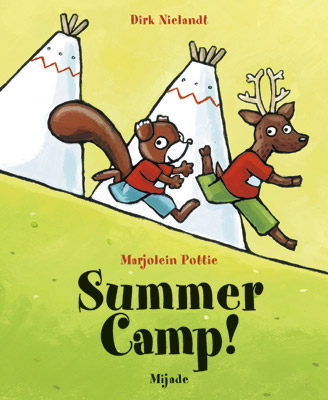 ---
David' the little squirrel' doesn't want to go to summer camp. Camp is stupid'! «But it's not! Camp is super! Wait and see'» say David's parents. And they're right! From his arrival the first day' David begins making new friends. He discovers how much fun it is to sleep in a tent' go canoeing' and play team games in the woods. When he returns home' David is full of exciting things to tell his parents!
Picture book' 22'5 x 27'5 cm' PP.
---
17,95
Rights sold in French' Flemish' Korean.

---