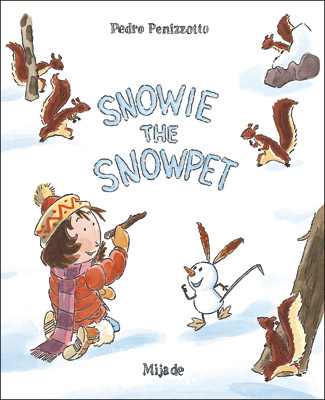 ---
With a little snow' a few twigs and some dried leaves' Magda has fashioned a small animal that mysteriously comes to life. An ice cream lover' jolly' cuddly and playful' Snowie is the companion that Magda has always dreamt of. However he can't stand the heat and the little girl trembles for him: what will happen when spring arrives' when the snow and cold disappear?
Picture book' 22'5 x 27'5 cm' 32 PP.
---
Rights sold in French' Korean' Slovenian.

---