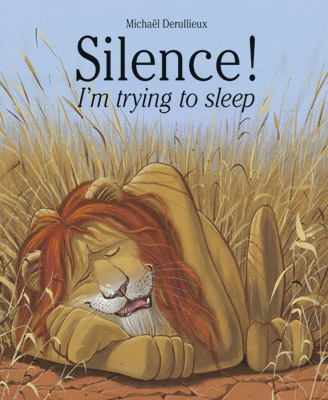 ---
These days the king of all animals is sleeping very poorly and he no longer has enough strength to maintain peace in the savannah. The animals take advantage of this situation to make noises which are so loud that the king gets even less sleep. If only he could have one good night's sleep! But as soon as he closes his eyes' the elephants start to trumpet' the monkeys start screaming and the hyenas start howling. All through the night the savannah resounds with their racket. Have the animals lost all respect for their beloved king ?
Picture book' 22'5 x 27'5 cm' 32 PP.
---
Rights sold in French' Korean.

---