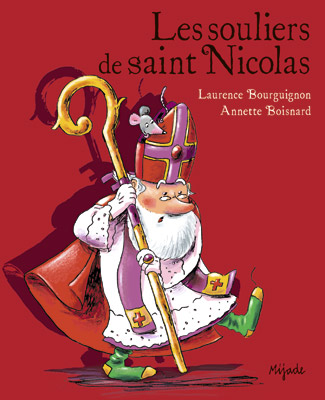 ---
It's Saint Nicolas'night and Saint Nicolas has a hard time: the cookies he was baking got burned. He can't find the shoe polish and later his shoes have disappeared. Desperate' the poor man mops his face. But what he takes for his handkerchief is in fact the shoeshine rag! When he sees his master storming in the barn' his face all black and with his slippers on' the donkey is puzzled: he cannot leave like that!
Picture book' 22'5 x 27'5 cm' 32 PP.
---
Rights sold in French' Flemish.

---