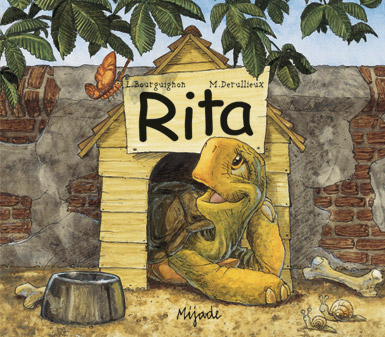 ---
Poach the watchdog loves hustling everybody and as he isn't easy to live with' nobody in the farm ever tries to stand up to him. Only Rita the turtle dares to face up to Poach' which drives him crazy. Not only is that turtle insolent but she is also good for nothing! To prove him wrong' Rita the turtle challenges the dog in a race. Thanks to all the animals' complicity' she carefully prepares the course of the race… and plans their revenge.
Picture book' 26'5 x 23 cm' 32 PP.
---
17,95
Rights sold in French' Danish' Finnish' Korean' Portuguese.

---