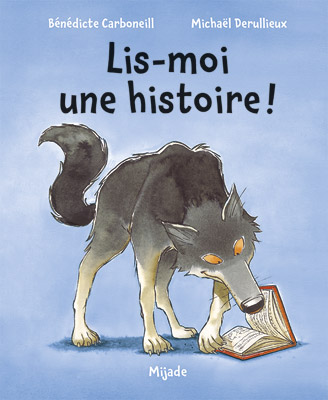 ---
"Who dares wake me up in the middle of my nap?" growls the wolf.
Humph! It's a dad reading a book to his daughter.
Normally' he would have devoured them' but this time… He doesn't want to miss a thing!
That's when the dad closes the book. "No! They can't leave like that! How does the story end!?"

---
D/2017/3712/12
18,95
Rights sold in French' Arabic' Basque' Chinese simplified' Chinese complex' Danish' Dutch' German' Greek' Japanese' Korean' Romanian' Russian' Serbian' Slovenian' Thai' Ukrainian.

---