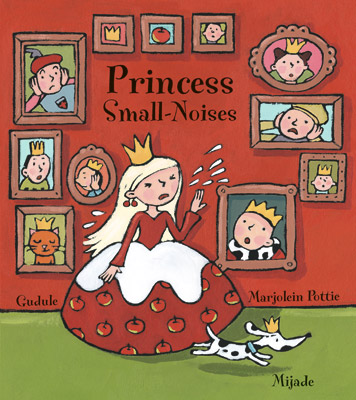 ---
No one has asked Small–Noises Princess for marriage yet. She is actually pretty' but has a problem' or rather four: when she is intimidated' she sneezes. At the slightest emotion' her belly rumbles' joy gives her the hiccups' and sadness makes her snort. One day however' the princess meets a prince who seems just right for her. He has a small problem too…
Picture book' 24'3 x 27'5 cm' 32 PP.
---
Rights sold in French' Danish' Korean.

---