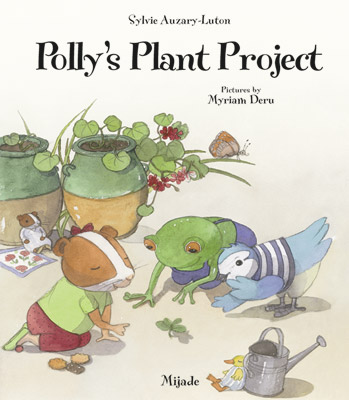 ---
Before Grand–pa leaves for a new trip' he hands Polly a rare seed. He gives her the instructions for planting it and caring for it. By the time he comes back' the seed should have produced a beautiful flower. Polly takes her mission very seriously. She follows the growth of the plant very closely. One night' a mysterious animal devours the leaves and the flower bud that was starting to grow. Polly and her friends Paul and Lila lead an investigation to find out who did it.
Picture book' 22'5 x 27'5 cm' 32 PP.
---
17,95
Rights sold in French' Danish' Flemish' Japanese' Korean' Portuguese.

---