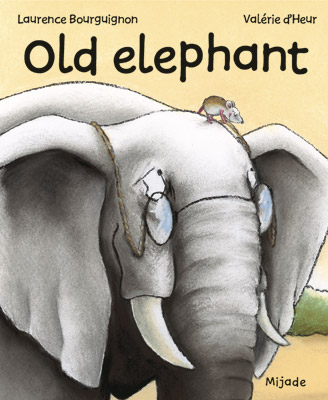 ---
Old Elephant and Little Mouse like each other very much' but Old Elephant is growing old. Soon he will be going to the Elephant Kingdom where all elephants go after a long and fruitful life. To get there Old Elephant will have to cross a footbridge over a deep chasm. The footbridge has fallen apart after years. Little Mouse can repair the bridge by tying the cords' but the thought of her friend's departure is quite unbearable.
Picture book' 22'5 x 27'5 cm' 32 PP.
---
D/2004/3712/50
17,95
Rights sold in French' Chinese simplified' Chinese complex' Danish' Dutch' English (UK)' Finnish' German' Japanese' Korean' Luxembourgish' Slovenian' Swedish.

---