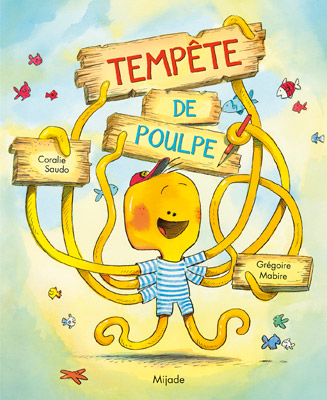 ---
Malo is a little octopus full of life' always in a good mood and… extremely active. Everyone likes him except perhaps Mister Sardine' his teacher' who likes things to be neat and orderly. The little octopus's agitation makes him seasick. At the end of the day' Mister Sardine is exhausted and takes Malo to the principal's office. Together' they will find the perfect solution: a desk adapted to Malo's needs so that each one of his arms can keep busy!


Picture book' 22'5 x 27'5 cm' 32 PP.
---
D/2021/3712/24
16,95
Rights sold in French' Chinese simplified' Romanian' Slovenian' Turkish.

---