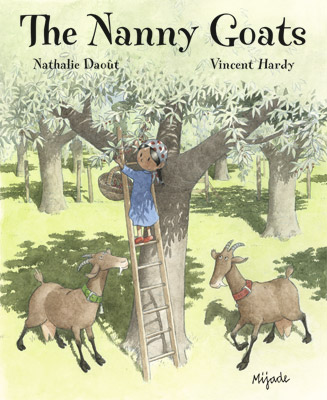 ---
Granny has bought two nanny goats. They are curious nanny goats' they are very much alike but can never agree! But when it comes to mischief they get along just fine. Granny ties them up together: that way they can go wherever they like but stay out of trouble. First the goats begin to complain. But later they understand they can do many funny things if they go in the same direction. Granny is so proud of them she removes the rope definitely.
Picture book' 22'5 x 27'5 cm' 32 PP.
---
Rights sold in French' Danish' Korean' Russian.

---