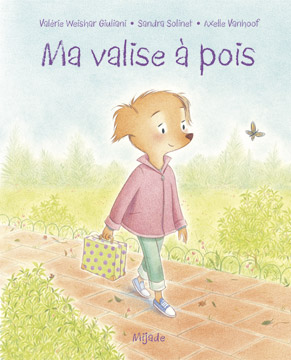 ---
For a while now' many things have changed in Violette's life. Her parents used to kiss and have fun together… but that was before they separated. Now' Violette has a polka–dot suitcase for going… sometimes to Papa's house and sometimes to Mama's house. One thing will never change though: her parents love her.
Ever so gently' these words tell the story of separation as seen through the eyes of a little girl. A chance to focus on emotions and what a child sees or feels.

Themes: Separation' Emotion' Divorce

Picture book' 21'5 x 25'8 cm' 32 PP.
---
D/2015/3712/36
17,95
Rights sold in French' Chinese simplified' Dutch.

---