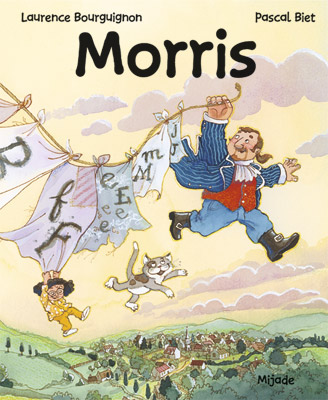 ---
Morris' a good–natured giant' lives with his cat in an old shabby castle where he keeps his collection of children's books. He wonders if the stories told in these books really exist. He hopes not because he is afraid of witches! But what if he is mistaken? He decides to visit this world to learn more about it. He will soon meet Nellie' a little girl who doesn't believe in giants.
Picture book' 22'5 x 27'5 cm' 32 PP.
---
17,95
Rights sold in French' Dutch' Portuguese.

---