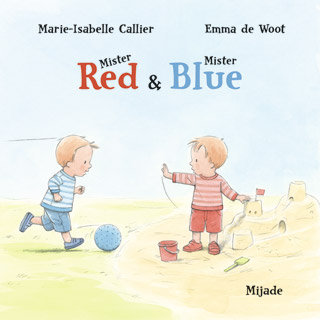 ---
Pierre and Guillaume are twins' identical twins. They look so much alike physically that people always get them mixed up. The are however very different. The one eats very improperly' the other properly. When Pierre is angry he pouts in a corner. Guillaume rants and raves. But he loves to cuddle whereas Peter hates to. So mom has found a solution to tell them apart at first sight; Guillaume is dressed in red and Pierre all in blue.
Picture book' 22 x 22 cm' 32 PP.
---
Rights sold in French' Danish' Flemish.

---