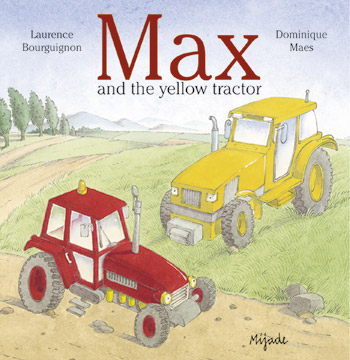 ---
Max is a small red tractor. His best friend is an old jeep. One day he meets an enormous bright–yellow tractor taht goes fast and spouts lot of great black smoke. Max is full of admiration. He tries to do everything just like the bright yellow tractor. Max is certain he will have a new friend.
Picture book' 25'3 x 26 cm' 32 PP.
---
D/2003/3712/06
17,95
Rights sold in French' Danish' English (UK)' Finnish' Korean' Slovenian.

---