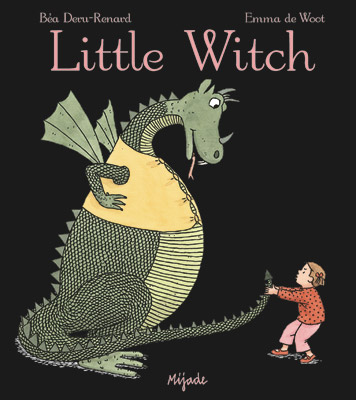 ---
Today' Clotilde is in a witching mood' she makes mischief to no end! Her parents send her to her room' but that doesn't calm her down: she is furious' fuming! In next to no time the room is ransacked. What could she do now? She decides to stay in bed till night. Under the blanket at the end of the bed' there where the dark is so dark it seems like you're in another world' Clotilde meets a dragon. The ideal victim for a raging little witch!
Picture book' 24'3 x 27'5 cm' 32 PP.
---
Rights sold in French' Japanese.

---