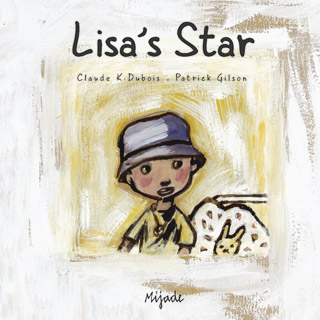 ---
Lisa has cancer. Every day' her best friend Benny comes and visits her. He tells her what happened in class' reads her books' especially his favourite one: «The little prince» . They look at the brightly lit sky together. It's hard for Benny to know Lisa will not live very long…Secretly he chooses a very small blue star in the sky and gives her a secret name…
Picture book' 22 x 22 cm' 36 PP.
---
Rights sold in French' Castillan' Catalan' Chinese complex' Danish' German' Korean' Spanish (Mexico).

---