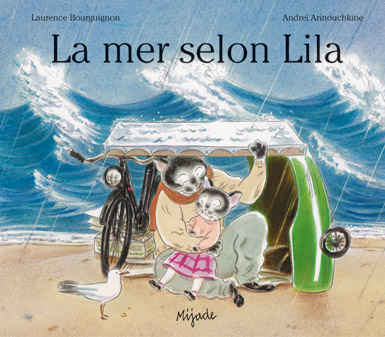 ---
Daddy Cat paints a raging sea. The canvas is covered with gray' blue' and green. Lily doesn't like it. For her' that's not what the sea looks like. The sea means sun' sand castles' seagulls' and waves. So' what if they set off together to discover the sea?
A poetic picture book about art and traveling dreams.
The story of a shared dream between a father and his daughter.

Themes: Art / Travel

Picture book' 26'5 x 23 cm' 32 PP.
---
17,95
Rights sold in French' Chinese simplified' Flemish' Korean' Ukrainian.

---
All books by Andrei Arinouchkine