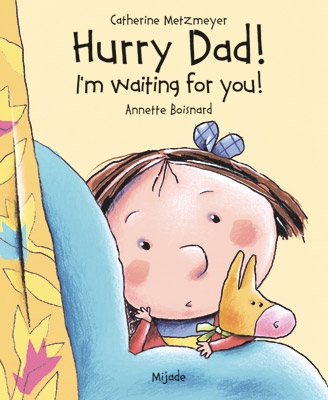 ---
It is Mandy's birthday. Dad had promised to come back from work early' but everything goes wrong on his way; demonstration' traffic jam' a broken car' and not to mention the huge gift that he has to carry and worry about! At home' Mandy waits for him at the window. Is he going to be back on time? She overlooks the fact that Dad is still holding his promise' even if he has to seek special ways!
Picture book' 22'5 x 27'5 cm' 32 PP.
---
17,95
Rights sold in French' Flemish.

---