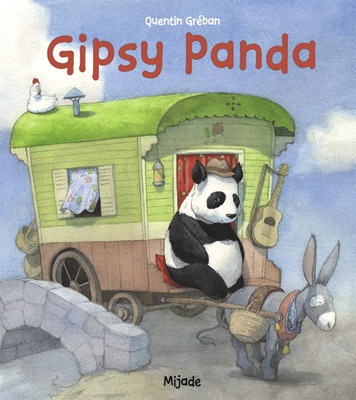 ---
Strange things are happening in Panda the Gipsy's caravan. We can here cluck–cluck–cluck and sometimes even see a little white feather soaring above. Sometimes' he even finds a warm egg right smack in the middle of his. That is quite commun' you might say : there is a chicken in his caravan. It's probably the case' but Panda has never seen the chicken and he wonders if he is not a victim of some strange illusion. If only he could catch it red–handed! He suddenly has the idea to concoct a trap…
Picture book' 24'3 x 27'5 cm' 32 PP.
---
Rights sold in French' Danish' Dutch.

---