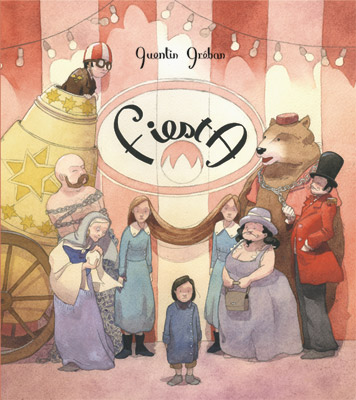 ---
The Fiesta circus artists are not as fit as they used to be: the canon–man has gained weight' the chameleon woman is jammed on green with yellow polka dots' the crystal–ball clairvoyant has lost it' the knife–thrower is confused' and the bearded woman has become very shy. What will happen to the circus if they do not find new talents?
Picture book' 24'3 x 27'5 cm' 32 PP.
---
17,95
Rights sold in French' Chinese simplified' Danish' Korean.

---