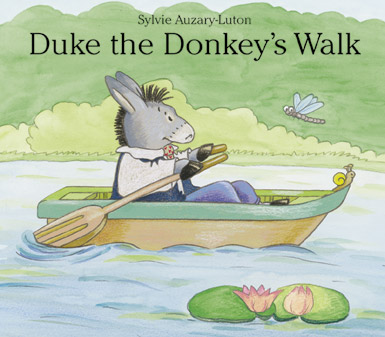 ---
Duke is in love with Jenny but he is very shy. Every day he brings her a surprise gift but at the last moment he runs away. Will he ever dare to ask her out for a boat trip on the river? His dream is to declare his love for her. It's a good thing that Jenny is not that shy…
Picture book' 24'5 x 23'5 cm' 32 PP.
---
D/2002/3712/35
17,95
Rights sold in French' English (UK)' Hungarian' Korean.

---