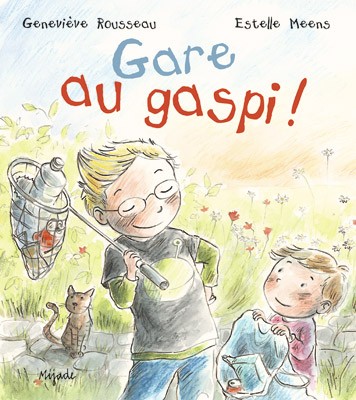 ---
Today at school Miss Nathalie explained how to help the planet Earth to breathe: separate rubbish' make a compost etc. So once back home' Philémon has loads of great ideas herself to help the Earth… Use baby diapers on both sides' or to make a compost in the baby parc in the living room' to fill dad's bath with only 2 cm of water' to encourage her sister to study by using a dynamo flash–light… At first the family is not quite seduced by these new ways however…
Picture book' 24'3 x 27'5 cm' 32 PP.
---
Rights sold in French' Danish' Flemish' Korean.

---