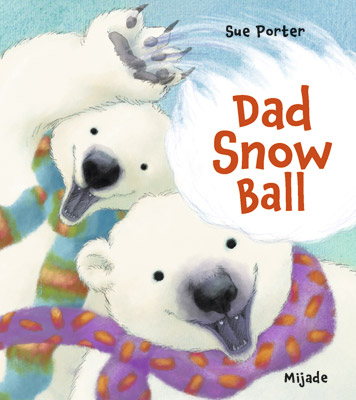 ---
Jules and Gilles' two polar bears have started a huge snowball fight. Jules throws a huge one and Gilles avoids it and splat' the ball lands smack in the middle of Dad's head. He looses his balance and begins to slide down the hill. He is suddeny transformed into a giant and growling snowball. Oh no' he's really furious' think Jules and Gilles. What if we let Mom deal with the problem? In the meantime Dad has silently dug a tunnel and appears with a tremendous ROOAAR at the feet of the two garnements!
Picture book' 24'3 x 27'5 cm' 32 PP.
---
Rights sold in French' Chinese simplified.

---