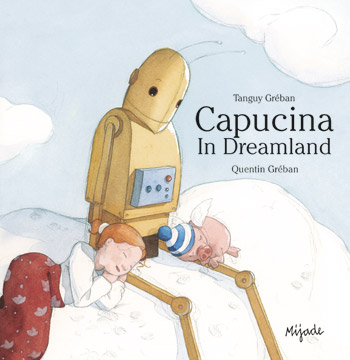 ---
In Merlingräd' capital of witchcraft' anything can happen' even being kidnapped by a robot and driving to Dreamland. In that strange land where there is no time' where pigs can fly and where books can talk' Capucina tries to find her way back home' to her father who by now must be very worried.
Picture book' 25'3 x 26 cm' 32 PP.
---
Rights sold in French' Flemish' Portuguese.

---