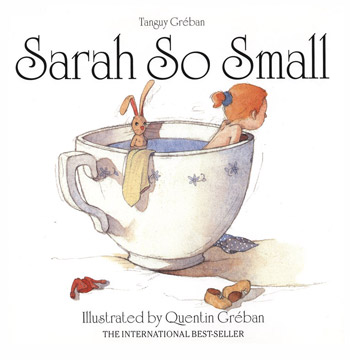 ---
Capucina is quite an unusual little girl. First of all' she is really small' so tiny she can easily stand in a teacup to take a bath. Then' she can speak to animals and you should see how much they all respond to her! Ah yes' they do love her! However they are worrying: day after day their friend is getting smaller and smaller. A spell seems to have been cast on her' which can only be broken by the one who cast it on her in the first place…
Picture book' 25'3 x 26 cm' 32 PP.
---
Rights sold in French' Chinese complex' Dutch' English (USA)' German' Hebrew' Hungarian' Italian' Japanese' Korean' Portuguese.

---