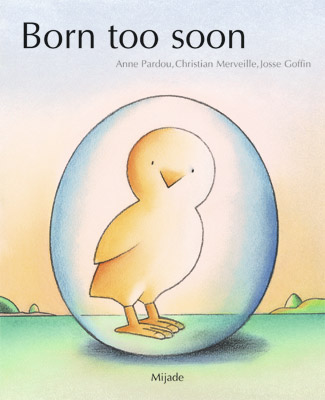 ---
Baby was born before term. He has to stay in the hospital' in the incubator.
To his Mom' his Dad' his brothers and sisters'
he relates the story of his progress' his hopes and his enormous appetite for life.
His joy' at last' when he can go home where everybody is waiting for him.
Picture book' 22'5 x 27'5 cm' 36 PP.
---
D/2011/3712/10
17,95
Rights sold in French' Korean.

---