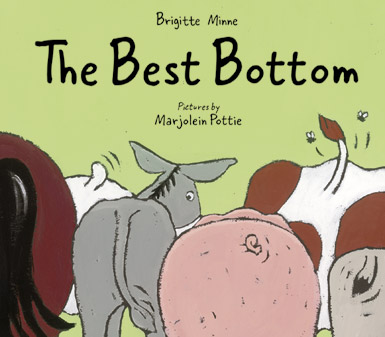 ---
The farm animals have decided to have a contest to find out who has the best bottom. After hesitating Frog enters her name too –just for fun– because she doesn't have much of a tail. All the animals get ready but they are not having such a good time. This contest is serious business! It's so serious that it turns into a fight. The tails so carefully combed and groomed are torn to pieces.
Picture book' 26'5 x 23 cm' 32 PP.
---
D/2002/3712/09
17,95
Rights sold in French' English (UK)' English (USA)' Flemish' Korean' Portuguese.

---