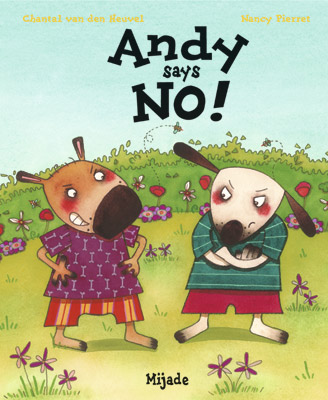 ---
Valentine is shy and lonely. He wants to be loved so much that he will swallow any humiliation. It's always his turn to go and get the ball out of the nettle patch. He never dares to say «no» and everybody takes advantage of him. Soon Valentine's mother gets fed up with him always coming back home emptyhanded' with no toys. This has to stop' but how ?
Picture book' 22'5 x 27'5 cm' 32 PP.
---
17,95
Rights sold in French' Chinese simplified' Chinese complex' Flemish' Portuguese.

---