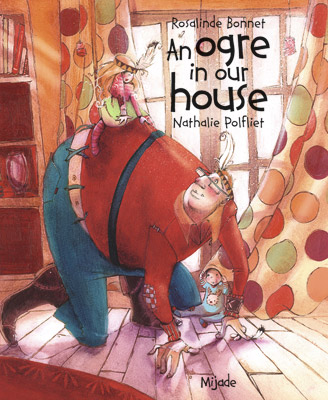 ---
To collect money for his new boots' the ogre has to work as a baby–sitter. Between changing diapers' preparing milk bottles' washing clothes' and preparing meals' the poor ogre is exhausted. It would have been hell without the help of Olivia and her little brother. And since the ogre likes these children so much' he considers rethinking his diet!
Picture book' 22'5 x 27'5 cm' 32 PP.
---
17,95
Rights sold in French' Danish' Flemish' Korean.

---