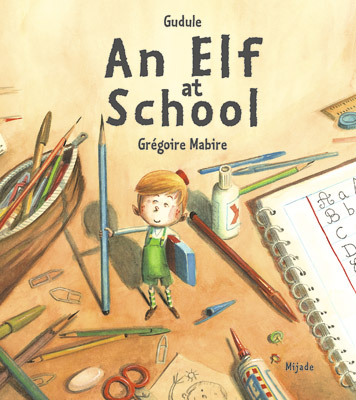 ---
This year' at the beginning of school' there is an elf amongst the new students. Yes' yes a real elf' like in fairy tales. The children decide they don't trust him: that guy isn't like them! Camille doesn't understand their reaction. Have they «prejudices» against him' like Granny who hates her neighbours without even knowing them' just because they're black? For her part' the little girl fraternizes with the elf. One Sunday' he invites her to his mushroom village' and she discovers a different world.
Picture book' 24'3 x 27'5 cm' 32 PP.
---
D/2010/3712/39
17,95
Rights sold in French' Korean' Romanian.

---