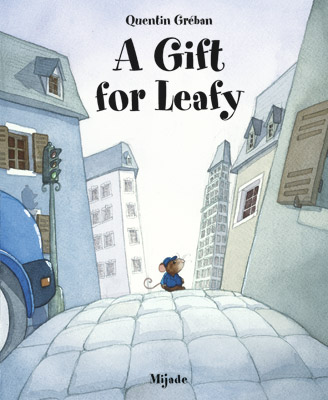 ---
It soon will be Leafy's birthday and Archibald' her father wants to give her a wonderful dress with small golden buttons. Nothing is too good for Little Leafy. Of course such dresses cannot be found out in the country: you have to go to town which is a terrifying place for a mouse. But nothing is too difficult or risky when you love someone.
Picture book' 22'5 x 27'5 cm' 32 PP.
---
Rights sold in French' Dutch' Japanese' Korean' Portuguese.

---