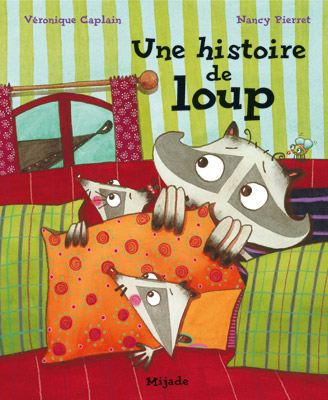 ---
Today Papa Raccoon is reading a book to his children. It is a terrifying story about a wolf and Papa Raccoon has to keep telling them' «There is no wolf in our woods.» But is it true ? When Papa Raccoon hears some noise in the attic' he shivers. What if a wolf tries to come into the house' just like in the story ?
Picture book' 22'5 x 27'5 cm' 32 PP.
---
17,95
Rights sold in French' Chinese simplified' Korean.

---