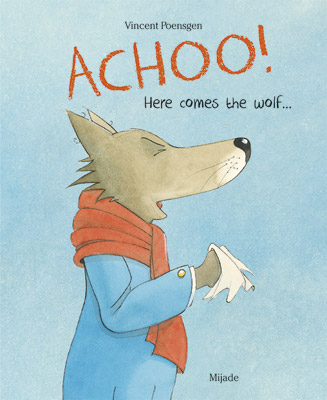 ---
Everybody knows the story of the three little pigs and the big bad wolf! But what if we were all mistaken…
What if that morning' the big bad wolf woke up with an awful cold and went over to the three little pigs just to ask for some cough syrup?
Aaaah' aaaah… ACHOO!

A delightfully humorous story about the hilarious misadventures of the nice big bad wolf and his big bad cold. The truth hiding behind fairy tales is sometimes a lot more fun.

Picture book' 22'5 x 27'5 cm' 32 PP.
---
---