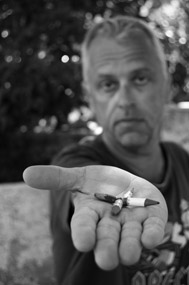 Zidrou
Author
© photo: Hilde Bruynseels
---
Biography
Crazy stories pop into my head' so I tell them… and get paid for it! It's true. I am not kidding you!
L'Élève Ducobu' Tamara' Les Beaux Étés' L'auto de Roberto… and the list goes on. I just try to do it as honestly as possible' without betraying my characters. You never know– they might seek revenge one day!
Otherwise' on a more serious note…. I am married (sorry' you groupies out there)' the father of four boys (the Dalton Brothers)' I live (at least there's that) in Andalusia (even better)' and as I write these lines' all snug and warm in my study' I'm listening to "Night and Day" by Cole Porter as sung by Ella Fitzgerald.
There are worse jobs!

---