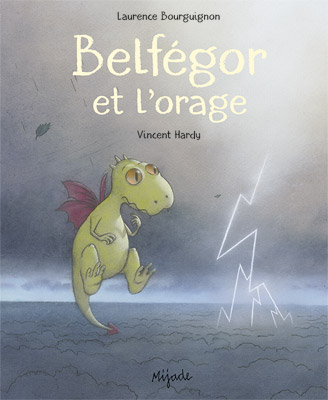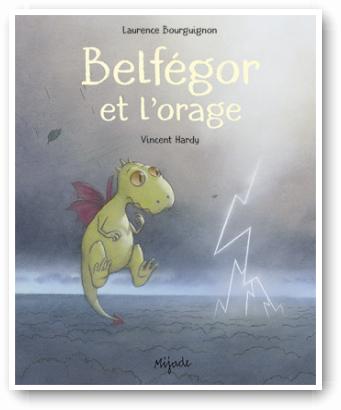 The Day Belfegor Breathed Fire
---
Belfegor can already fly but he still can't breathe fire.
First' he must swallow a bolt of lightning. Today is the big day.
Belfegor's dad takes him hunting for a lightning bolt.
But at the first clap of thunder' the little dragon is paralyzed with fear.
He tumbles from the sky down into the forest.
Picture book' 22'5 x 27'5 cm' 36 PP.
---
---