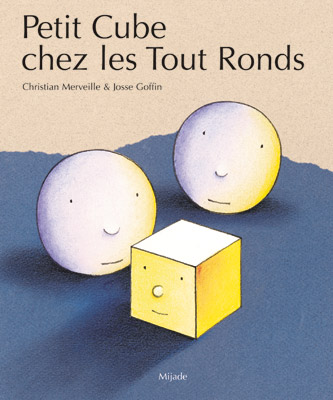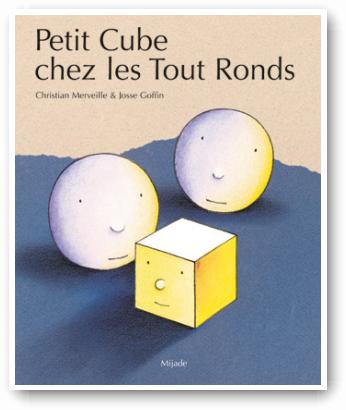 Little Cube and the Rounds
---
In the land of Round' everyone is round. But one day' a small cube is born. Though cherished dearly by his parents' Cubik is not very happy. Because of his shape' he can not roll' and children exclude him from their games. But one day' the children leave for a walk in the forest and are unexpectedly caught in the darkness as night falls. Thanks to Cubik' who glows in the dark' they will all be able to return home.

A story about tolerance' shapes' and accepting difference.

Themes: Difference / Shapes / Tolerance / Handicap

Picture book' 21'5 x 25'8 cm' 32 PP.
---
---